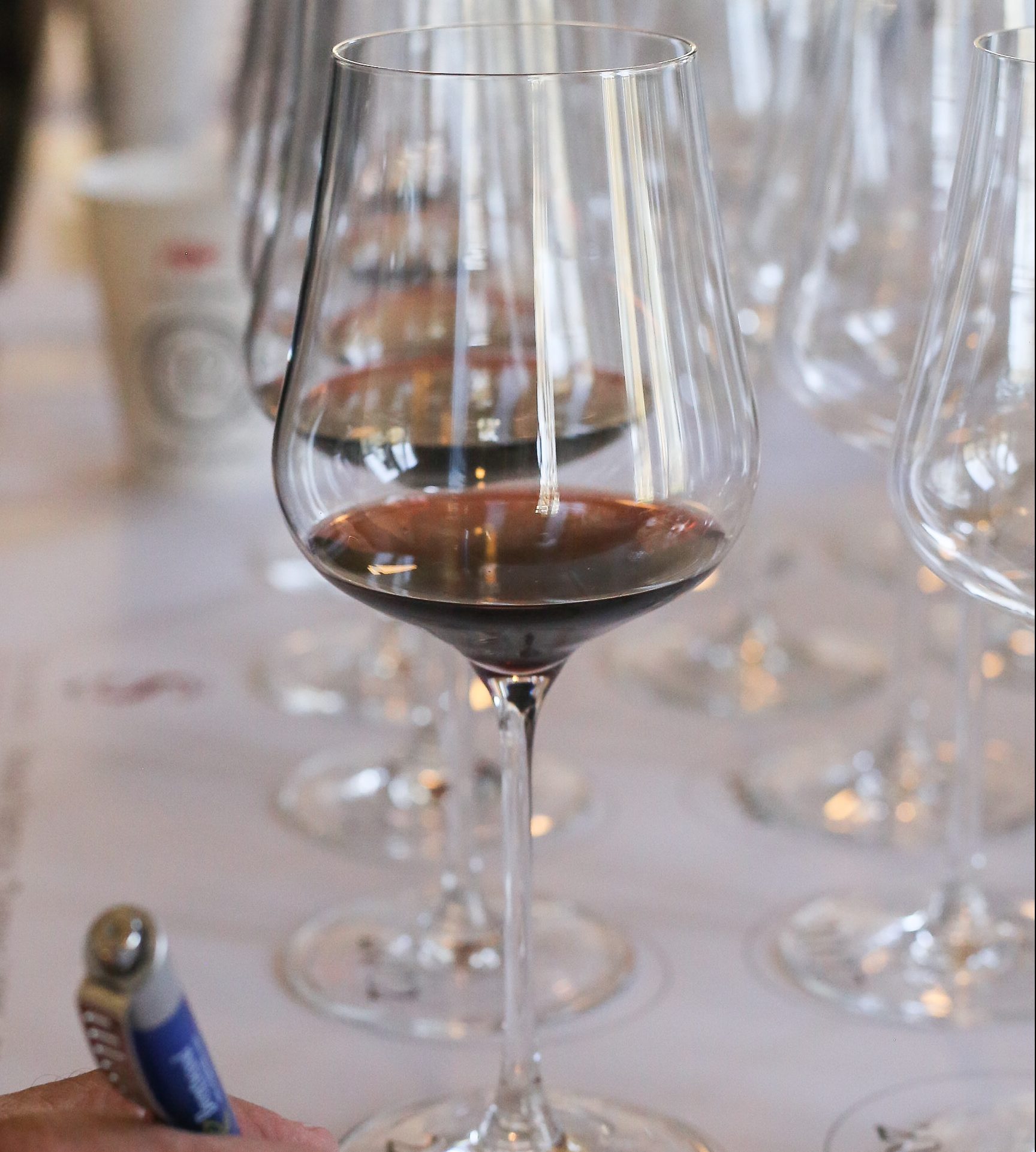 THE GABRIEL GLASS AT
SCHUBERT WINES
SCHUBERT WINES – is the exclusive importer of – The Gabriel Glass©
Often the choice of a suitable glass is more difficult than the choice of the right wine.
What is more important to the connoisseur? A cupboard full of glasses or a cellar full of wine?
René Gabriel, a renowned wine writer from Switzerland has designed
the ultimate multi purpose glass where every little detail counts.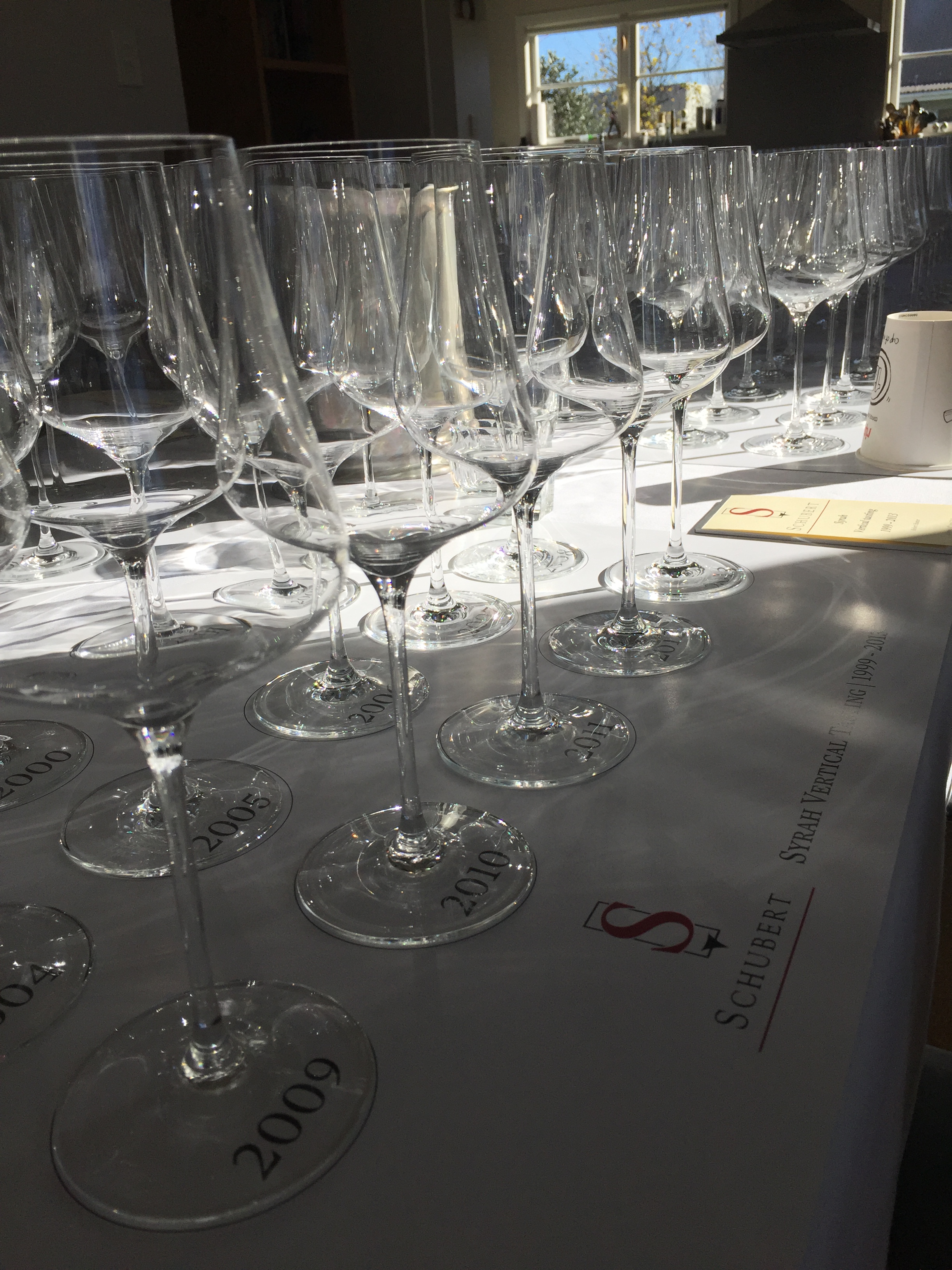 The Gabriel Glass© is ideal for every style of wine. Form follows function: The broader base of the bowl of the glass — a precise 95 millimeters — and the conical shape at the top of the glass— allows for the "nose" of a wine, its top, middle and a base notes, to emerge in the glass. The glass acts as a gentle decanter. The shape is designed for the maximum enjoyment of every varietal and style of wine served in the glass.
The Gabriel Glass© is made out of dishwasher safe lead free crystal, molded out of one piece to avoid stress points. Its shape allows the wine to flow freely onto your palate with a focused, rather than defused, distribution of wine normally created by bulbous-style wine glasses. This provides for perfect extraction of the wine, balanced between the acidity and its sweetness. Because of the broader base and narrow opening of the glass, the wine flow is more broadly distributed in contrast to many other glasses. The Gabriel Glass delivers wine to the palate in a manner that expresses even the most subtle flavors.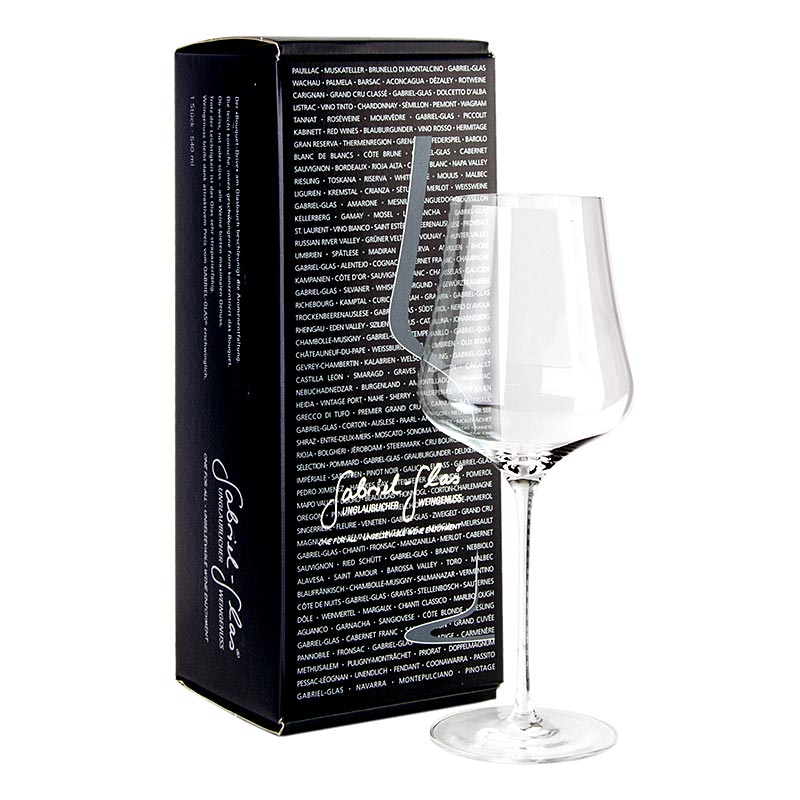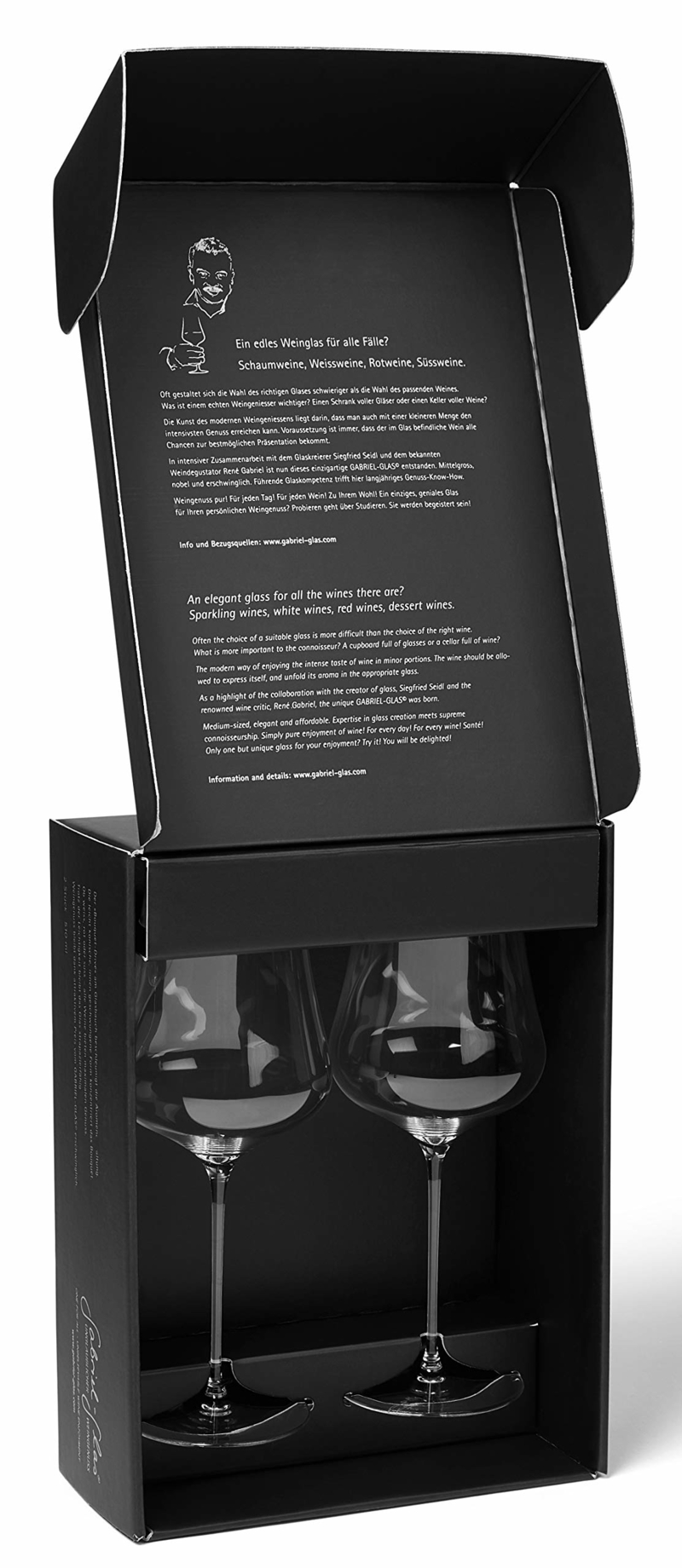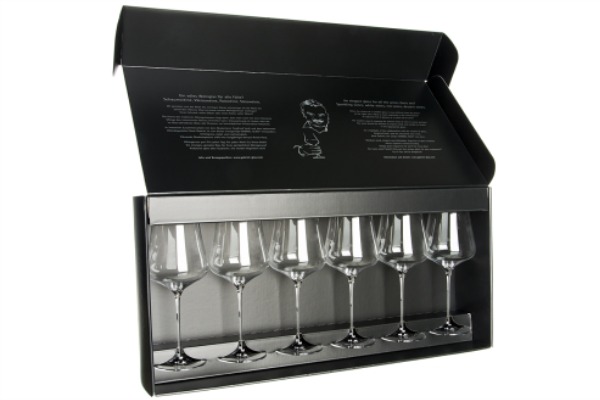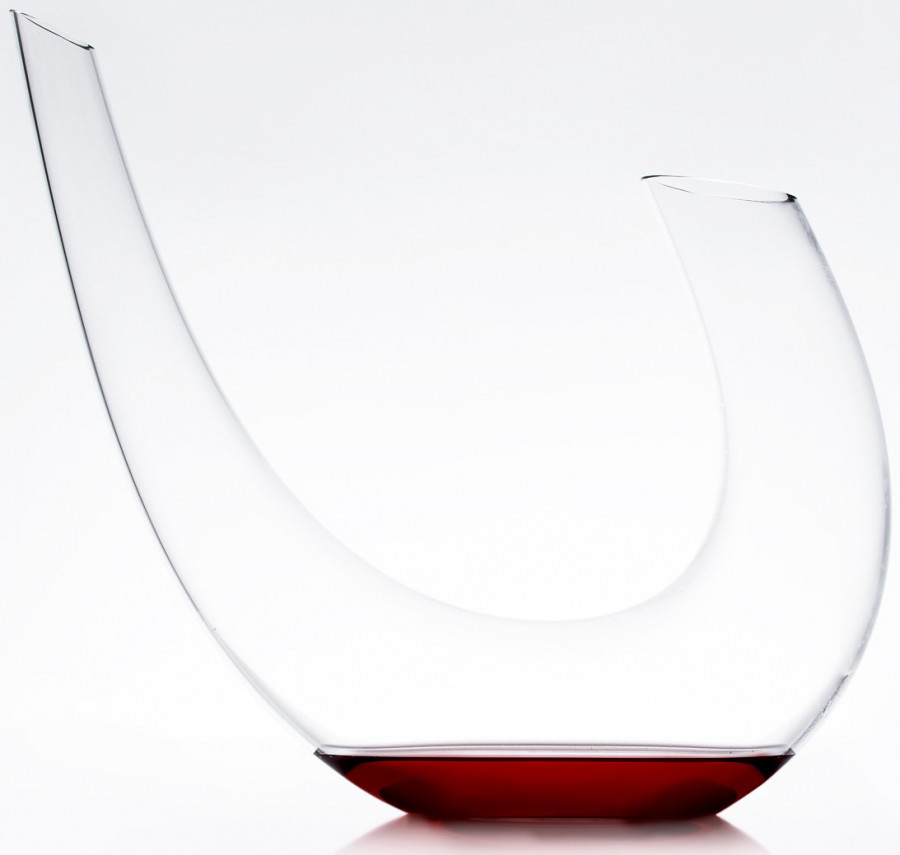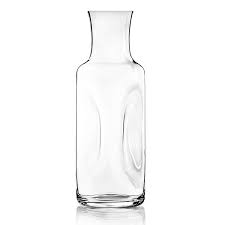 GGsingle
Gabriel Glass single presentation box
ggdouble8x8
Gabriel Glass double presentation box
gabriel-glas-6-piece-gift-set
Gabriel Glass sixpack presentation box
GGdecanter
Gabriel Glass Decanter Alpha
Carafe
Gabriel Glass Aqua Vino Carafe
1000 ml
500 ml
250 ml
AVAILABLE AT
SCHUBERT WINES
The Official Distributor of The Gabriel Glass©
in New Zealand
57 Cambridge Road
Martinborough
New Zealand
Tel: +64 (0)6 3068505
Fax: +64 (0)6 3068506
Email: info@gabrielglass.co.nz